Cottage life is the best life
We really enjoy working on cottages. It feels like half-vacation every time. Especially when the cottage is on a lake-shore and looks so charming and warm.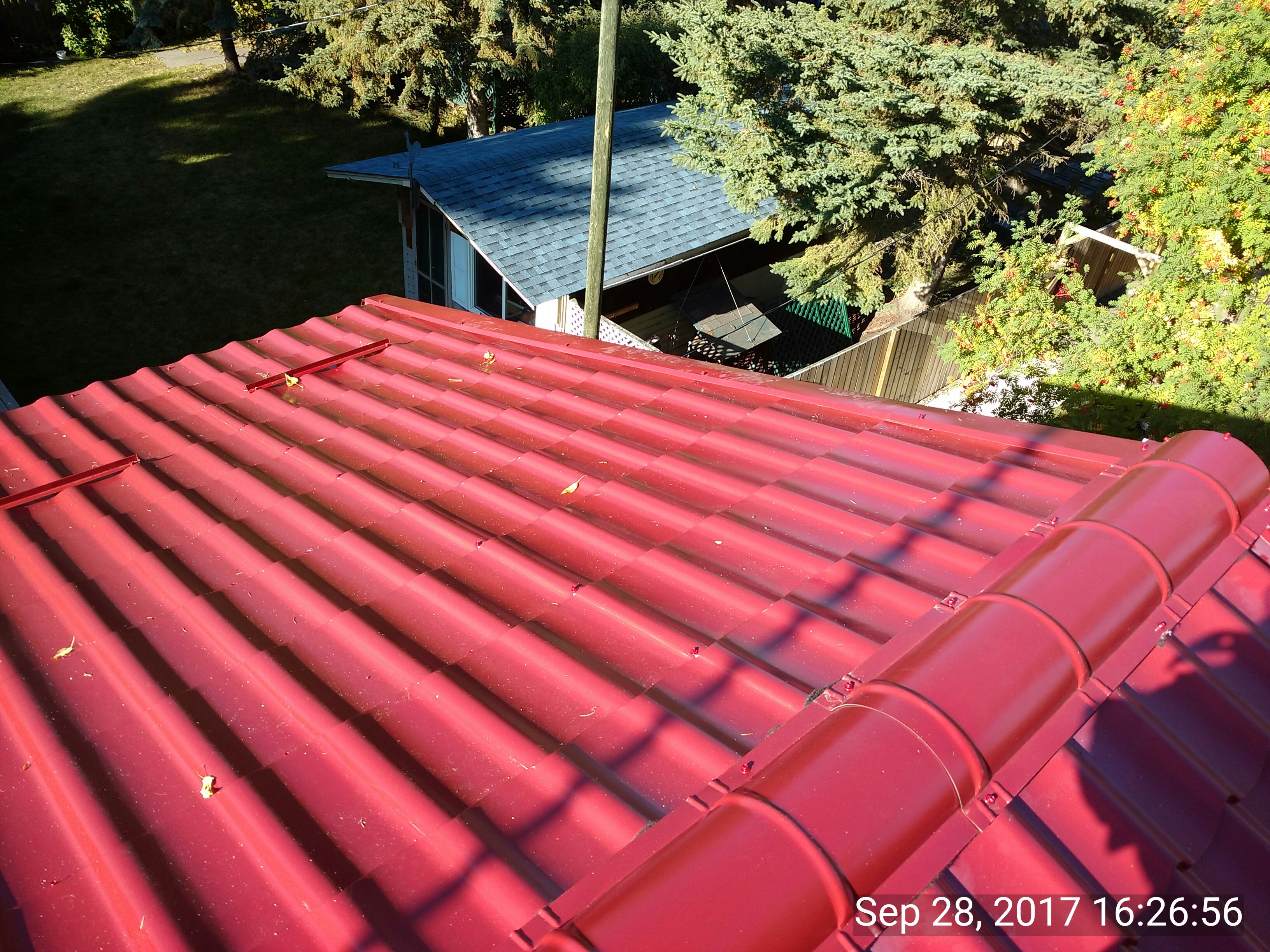 Roof was old, but strong. There was a weak spot behind the chimney. So we installed one-piece custom valley/backpan there. Also, cathedral ceilings design will definitely compliment from our strapping base during hot summer months. The air cushion between the roof deck and the metal tiles will give this house a better temperature regime.
The progress was happening pretty smooth and soon we had lots done.
The only unfortunate moment was when everything was done. And our "vacation" on Pigeon Lake was over. It was time to wrap up and go home. Let's give it another look  with leaves falling down and the lake getting ready for fun Canadian winter =)